Drive-thru flow for the 2023 fish dinners starting Friday, February 24, 2023, can be found in the image below.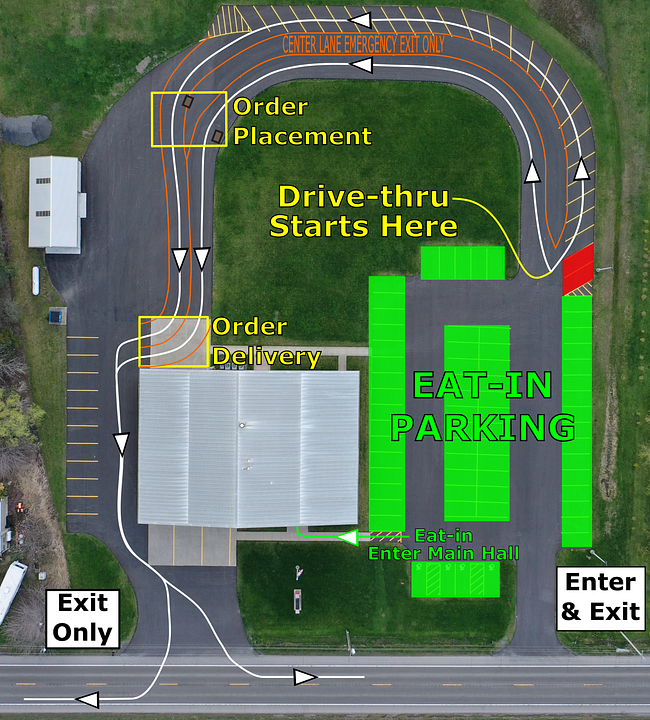 With the return of eat-ins, we are reversing the flow through our parking lots to open up the main parking lot for those eating in our dining hall.
The north driveway will be two-way traffic. The south driveway will be exiting drive-thru patrons and be one-way only.
Please be patient and careful when entering, navigating the parking lots, and exiting the property with this new traffic flow.
Thank you for your for your continued support! We look forward to serving you!