The August 2010 multi-department drill was hosted by Varick and involved several surrounding departments. The drill was a simulation of a large scale incident on the Hillside campus. Border City, Waterloo, Seneca Falls, Canoga, Romulus, and Fayette were involved with the drill.
Pictures from the drill:
Overall shot of the scene from the front door of the building:


Victim Extrication:


Primary Search: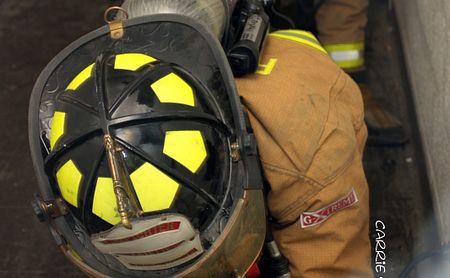 Pictures taken by Carrie Smalser. For more photo's of the event, see Carrie's Photobucket Album.